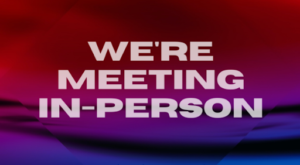 Now that Ohio has lifted the majority of their Covid-19 restrictions, our socials are restarting in-person again this month.
See our newsletter for dates and places, PM us on Facebook, or email us at crossportcincy@yahoo.com.
Our support group meetings will remain virtual while we work out a new venue and some technical issues. Once that is done, we will begin a combined in-person and remote type of support group meeting.
Heartland and Transcendence are continuing to meet virtually through the end of June 2021.